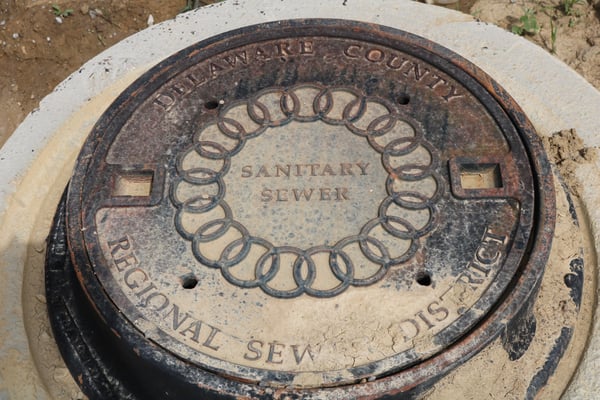 That is, have they received the right information and are they up to speed on the best practices for working in areas with limited work spaces and entry/exit points (think: manholes, silos, tank cars, bins, etc.)?

If they aren't, it's an understatement to say that they should be.
It's also a good reason why you shouldn't be doing business with them, as understanding the hazards, challenges and best way to work in these tight quarters is essential to staying safe and performing the job correctly.
Confined Space Entry Training: The Challenges
As we noted earlier, the biggest challenge involved with working in confined spaces is the restricted area, which impacts mobility and makes would-be routine tasks more difficult.

These spaces aren't necessarily designed for people or workers to enter, however they are able to be accessed when necessary. Because of the nature of these environments, there are other notable challenges workers must be aware of and properly manage beyond smaller work spaces.

These include:
Unguarded machinery

Exposed wiring

The potential for poor air quality from a lack of proper ventilation

Abnormally sloped walls that have the potential to trap a worker

Overheating
Spaces with any of the aforementioned risks are what OSHA describes as "permit required confined spaces," or permit spaces.

When such areas are designated accordingly, a permit must be filed to work in the area. What's more, a work space attendant and entry/exit supervisor are also required to be on site in these permit spaces.
Pre-Entry Checklist: Identifying Hazards
It's mandatory to assess any confined space to minimally assess the potential hazards that may be faced. In some situations, certain hazards can also be eliminated.

That's why a pre-entry checklist is so important with any job, let alone in permit spaces that may pose more risk for workers. A pre-entry checklist helps workers better understand what the potential threats are, as well as provide information on how to best react to them.

Essentially, this checklist just helps enhance the preparation and keep workers safe on at-risk sites in more challenging situations.
Benefits of OSHA Confined Space Training
Like we said in the opening, if a contractor you're considering has not undergone proper confined space entry training, we'd suggest you think twice about working with them.

In addition to the pre-entry checklist that helps identify hazards and help workers understand how to respond to them when/if they're faced, there are various other benefits of OSHA confined space training that prove valuable in a permit space situation.
Key training points include:
Hazard mitigation

Personal protective equipment (PPE)

The various types of confined spaces

The permit process

Case study examples

Monitoring devices
Aside from this, OSHA's offered confined space training is convenient, affordable and effective - so there's really no reason why contractors shouldn't be receiving the necessary education for working in these high-risk environments.

Any contractor you work with should know what to do under these circumstances.