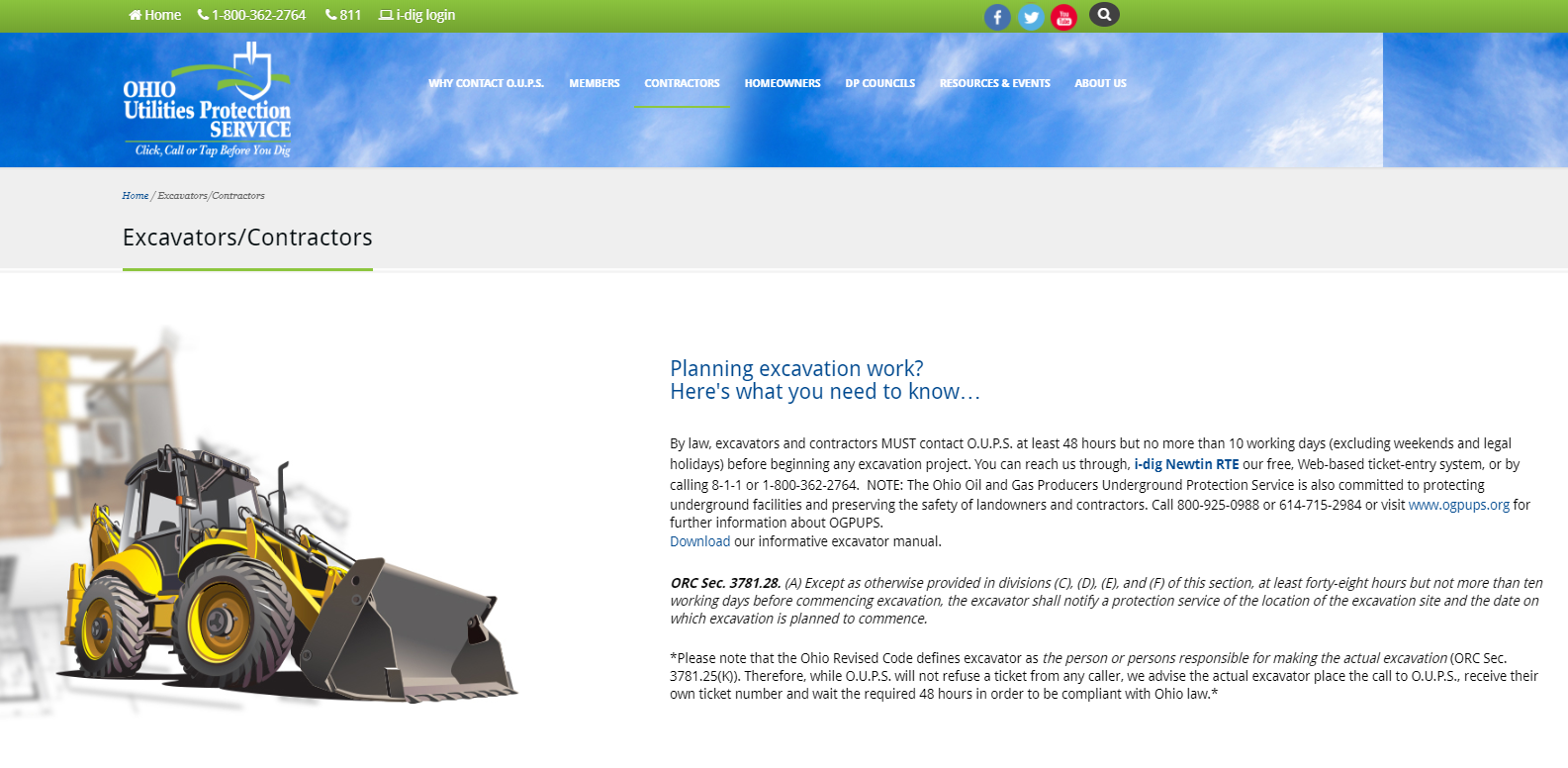 Underground utility contractors can't just start digging. With high-powered construction equipment, we could easily hit an underground utility line and cause a serious problem. Since some utilities include gas lines, something could actually blow up.
That's why contractors use OUPS (the Ohio Utilities Protection Service) to assess project sites. Contractors are required to call at least 48 hours ahead of excavation.
Property owners can also use this service to scope out DIY digging projects and contracted underground utility projects. As a property owner, here's what OUPS can do for you.
Read More
Topics: underground utilities, civil construction, regulations, rules, Ohio construction