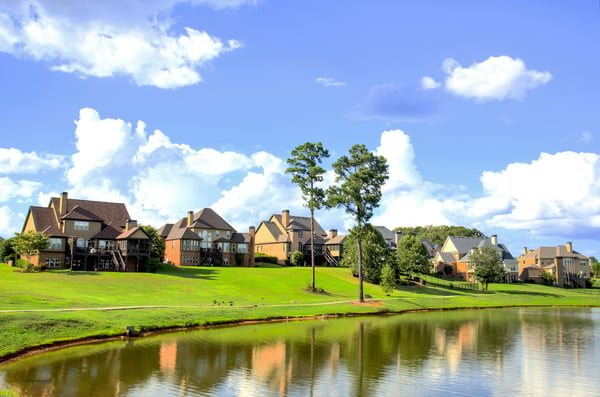 Dividing your land into additional allotments is a great way to stay in your current home, yet increase the value of the land when selling it for developmental purposes. It's one of the key reasons to invest land in a subdivision.
Yet, investing land in a subdivision does have some misconceptions. For starters, most people think that doing so involves the construction of homes. That's not always the case - it is possible to allot the land and then sell it without having to build. This route is generally a safer one to take that can also be more profitable and hassle-free.
So is investing land in a subdivision a wise decision for you? Certainly it can make financial sense, but it goes without saying that it might not be right for everyone.
Here's a look at the pros and cons of doing so to help you make your decision:
Pros of Investing Land in a Subdivision
It's Profitable:
The biggest advantage of investing land in a subdivision is the possibility of significantly increasing the value of your land.
Many people look at this as an investment opportunity, as it can help line your pockets and improve the marketability of your land when you go to sell it.
You Have Help:
While it can be appealing to go about investing land in a subdivision all on your own, it's better to appoint a team of experts that can help you throughout the process.
In addition to ensuring that your proposal and application are stronger, it also helps dilute some of the responsibility you assume.
Yes, it's important to stay involved and lead the process, but appointing the right team of professionals allows you to lean on them for their expertise during various parts of the process. Hiring an experienced team (more on this later) is well worth the price.
Cons of Investing Land in a Subdivision
It's Complicated:
Dividing land takes a lot of planning. First comes the process of gathering relevant information about the property, and from there you need to assemble a team of various professionals, including a property lawyer, surveyor, architect, engineer, urban planner, conveyancer and more.
Fair market value for your land can fluctuate as well, and it's important to consider there are a lot of factors at play such as:
Regional demographics

School district

Proximity to popular places

Traffic flow density
Then there's the task of submitting applications and proposals to the proper jurisdiction and waiting for approval. This process may take years!
The combination of land acquisition costs, design costs, proposed density, construction costs, inspection costs, developer fees, inspection costs, and cost of capital are all variables to help determine if a subdivision is viable.
Codes, Rules, and Regulations to Consider:
What's the soil quality? Are your blueprints up to code? Do you have to add any infrastructure? Do you need to remove any existing structures or trees?
These - among others - are just a few of the factors at play when dividing land. It's recommended that testing the soil is the first thing you perform, as soil amendments can be made before any further planning gets underway if there's evidence of contamination.
It is important to keep in mind that each municipality has their own regulations regarding offset distances from the proposed house sites to the right of way boundary, total lot density, required amount of green space, etc.
So is investing land in a subdivision the right decision for you? Like we said, before making the call, we'd strongly advise doing your due diligence to make sure that the potential payoff reflects the overall undertaking.
How Your Contractor Can Help
A quality contractor makes a great addition to your team of professionals as they will help you determine construction costs and typically will have insight regarding potential concerns based on the location of your land.
There's also the possibility of value engineering items in advance as your contractor's experience will have likely honed their vision for the best and most efficient way to construct the project.