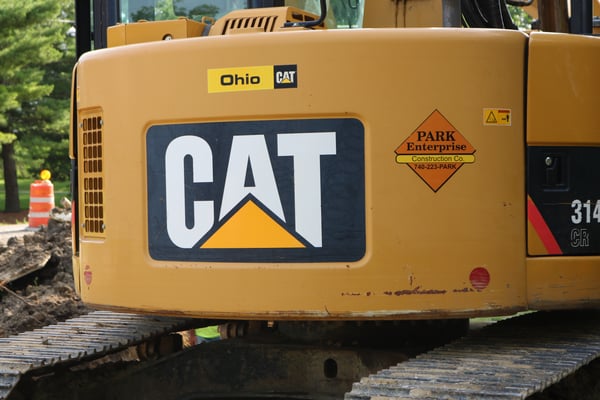 When you're seeking bids for work that involves lifting and rigging, you need to trust that the work crew you hire has sufficient training to get the work done safely -- without any incident.
Learn what the contractors need to know about rigging and hoisting so you can do your due diligence when hiring.
Safety Concerns With Rigging and Lifting
Any task that involves hoisting things in the air brings safety risks.
If rig operators overlook something because they are in a rush, that load they're hoisting could slip and fall—causing significant property damage and, in a worst-case scenario, injuring workers or residents who are caught in the wrong place at the wrong time.
To set up a safe rigging operation, those operating the machinery must evaluate the weight of the load, the weight-bearing capacity of the rigging device, the load limit of slings and rope, capacity, hoisting safety, and best practices.
Workers have to factor in:
Wind

Weather

Overhead power lines

Other external obstacles
Once everything is taken into account, the rig operator must create a balanced load for stability.
Unbalanced loads will swing or sway, and have greater potential to injure property, people, or equipment.
Elements of Lifting and Rigging Training
As you can probably tell by now, a skilled rig operator must juggle a lot of variables to do their job correctly.
When you're vetting contractors, ask whether they've been exposed to the following elements of lifting and rigging training programs:
Basic Safety Procedures and Rigging Equipment
Basic safety procedures cover materials, safety inspections (which should take place prior to every job), proper lifting techniques, and the selection and use of rigging equipment.
This is where workers learn how to calculate the size and weight of a load, select the right equipment, and take care of all the elements that go into a successful, balanced load.
Comprehensive training will cover the proper use, inspection, and care of all types of rigging equipment:
Rope slings

Webbing slings

Chains

Shackles

Hooks

Eyebolts

Pull lifts

Air tuggers

+ More
Observer Spotter Training
Machine operators don't do it alone. Spotters or observers watch the load to quickly catch any potential problems, whether it's a kink in the rigging chain or a potential hazard that comes into the hoisting path.
Observers ensure the hoisting path never goes near individuals and keeps the equipment parallel to the ground. During the lift, spotters communicate to operators with hand signals.
Temporary Traffic Control
Work crews set up signage and control the flow of traffic around the work site to prevent incidents. Traffic control keeps the job site safe, to ensure a successful lift.
Reputable contractors will have independent training in these concepts.
When you ask the right questions about training when screening contractors, you can hire someone who has undergone lifting and rigging training and enjoy peace of mind that the workers you're bringing in to your managed property will get the work done quickly, the right way, and without endangering your community's safety.
What Proper Lifting and Rigging Can Look Like:
Related Blogs Regarding Safety: