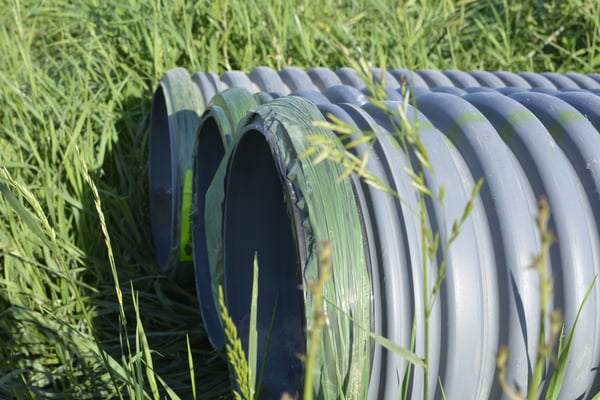 Hiring a contractor for water pipe installation is a major project for your property, and you don't want to get started in the dark.
Making sure you fully understand the utilities services that are going to be performed helps protect you from any surprises down the line, especially surprise costs. Being candid and asking questions of your contractor helps protect you and your property.
3 Important Questions to Ask Before Water Pipe Installation
Before your contractor begins working on mainline water pipe installation, make sure to get these questions answered first.
1. Are You Licensed, Experienced, and Insured?
A licensed contractor is one who has demonstrated their ability to comply with local regulations, and in many cases, licensing also requires the contractor to carry insurance. However, you should still ask to see the contractor's current proof of both liability and workers' compensation insurance.
Not all states or localities require a license, but working with an uninsured or unlicensed contractor could mean you're on the hook if someone gets hurt or damages property while working on your building.
Choosing a contractor who has experience is key, especially with water pipe installation. The trenches can be deep, and working with underground utilities can be complex. Make sure this isn't their first or second job -- go with someone whose team has years of experience.
2. What's In the Contract?
A contract protects you and the contractor from unnecessary delays due to disagreements or discrepancies. A contract should be an agreement made between you and the contractor that spells out in detail the complete project and, most importantly, what is or is not included in the project.
Here are a few line items to check and clarify with your contractor:
Timeline.

You want a specific amount of time in writing for the project. There is always the possibility of unexpected problems, but your contractor should have no issues with a time estimate in a "best case" scenario.




Time & Materials.

What happens when there

are

unexpected problems? Your contract should stipulate labor rates and material costs and markups if there are unplanned components of the project. Otherwise, you're at their mercy.




Permits.

Who is responsible for acquiring permits? In most cases, the contractor should be the one pulling permits. However, some localities require the property owner to begin or participate in the process. Make sure it's clear how permits will be handled.




Guarantees.

Look for a specific amount of time to guarantee products and workmanship, and what exactly the contractor will be responsible for in case something goes wrong during the guarantee period.
3. Safety Measures
It's essential to know what type of ongoing safety and training measures are in place for your contractor and its workers, and that anyone working on your property is up-to-date on the latest changes in the industry, local codes, regulations, and equipment.
Follow up by asking who your main point of contact during the project and who will be the on-site project manager? If problems arise, you don't want to rely on a handful of crew members with no authority to solve them.
Clear Expectations
What these questions all boil down to is having clear expectations of what the project will entail, how much it will cost, and who will be responsible when something goes wrong.
In a perfect world, all projects will go to plan. In the real world, we have to make sure all bases are covered to ensure projects are completed successfully and satisfactorily. But, working with an experienced contractor can make you feel like you're living in a perfect world once the job is completed.