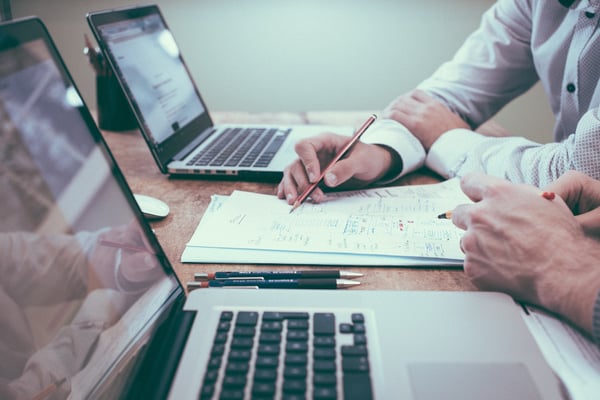 The process of obtaining building permits for new construction projects or renovations and remodeling can be complicated and time-consuming. As a result, some people are tempted to avoid getting the required permits.
You shouldn't try this because, in the end, you'll encounter hefty fines and deep frustrations. Not only is it illegal to build without a permit, but it can also cost you much more in penalties and even make your house unsellable.
Marion, Ohio Zoning, Engineering, & Building Permits: What You Need to Worry About
If you are thinking of setting up a home or business property in the City of Marion, Ohio, it is important to take note of the city's zoning code regulations and building permits requirements. If you are a current resident of the city, it is also crucial for you to know if you need a building permit to update or upgrade your property.
Zoning codes and building permits can be dense and confusing -- That's why we've put together this guide to help you weed through what you need before you embark on your construction or remodeling project.
Below is a guide to help you understand more about building permits.
What Are Building Permits?
Building permits are the official approval by the local authority issued to allow you to go ahead with a project. They show that your building plans have been inspected and approved – meaning that you have complied with the local building codes and therefore your project is safe to take its course.
Why and When Do You Need Building Permits?
Building permits are required to confirm that your construction abides by the local standards for zoning, land use, sanitation, structural integrity, construction, sewerage, electricity, and fire resistance among more.
Keep note: if you build without a permit and the city finds out, or you try to sell your house, you'll be slapped with a hefty fine, and even worse you could be forced to demolish the building and rebuild it anew with a permit. Permits are therefore really crucial!
Generally, permits are required whenever you construct, repair, modify, remove, upgrade, convert or demolish a building or other structure. Structures could be anything from a fence to a swimming pool and sheds.
Typically, you will need a permit if you want to:
Make alterations to the main house

Modify or add to your garage

Install or repair fences, roofing, decks, patios, pools, siding and sheds

Build a new or expand an existing driveway

Carry out some extensive plumbing and electrical work
However, works such as painting, cabinetry installation, landscaping, and carpeting are exempt.
It can be difficult to tell between what projects qualify and which ones are exempted in each city, and that's why it's crucial to consult a professional contractor to help you determine if your project qualifies and even assist you in obtaining the permit on your behalf.
Obtaining a Permit
Once you have made your building permit application and it is in order, various departments may be involved depending on the nature of the project. They may include the Building & Safety Division, The Fire Department, and the Public Works Department.
The application will then be processed in a matter of weeks or a few months depending on the size of the project. If there are any corrections or changes needed, they will be communicated to you so that you can work on them and resubmit your application.
If everything is fine, a permit will be issued, and inspections will follow to check how the project is doing as work progresses.
What Zoning and Building Permits Are Required in Marion City, Ohio?
In Marion City, long-standing City Zoning Code Regulations require that any new structures or additions to existing structures have a zoning permit before construction begins. Some of the items that must have zoning pre-approval include:
Garages

Sheds

Porches

Pools

Fences

Decks
Some interesting zoning codes to pay close attention to include:
Pools with a water depth of 24+ inches should have a 4+ foot tall fence with a lockable gate surrounding them.

Garage sales are only allowed for a 3-day period, twice a month.

No business signs are permitted in the city right of way or tree lawn area.
These are only a few of the items listed in the City of Marion Zoning Codes. There are many more codes that may apply to your specific project.
Contact the Zoning Inspector through the number 383-4114 and get accurate details about Marion Ohio zoning, engineering, & building permits that may apply to your project.
Already have your permits and are eager to get started with your next project? The first step is to fill out the form below, and we'll be in touch!