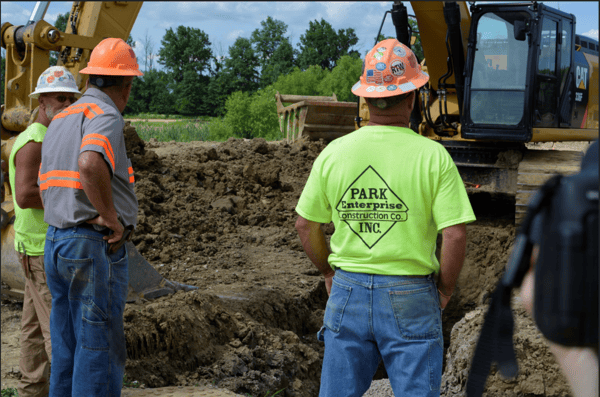 As a business owner, it's a great achievement to purchase a new commercial property for your business, but it's also a huge investment.
The last thing you want after making that huge investment is to find out there are pricey, unexpected construction costs on the property that pop up frequently.

Predicting New Business Construction Costs
Asking the right questions can help make construction costs more predictable, leaving you with money in your budget to spend on other things.

Is demolition needed on the property?
Depending on the state of the new commercial property and what you intend to use it for, demolitions may be necessary. Some structures will need to be brought down to pave the way for new additions or renovations.
Engage a professional commercial demolition company to help you undertake the process precisely and efficiently.
You want a company that can handle the demolition in the safest way possible and even offers construction materials recycling to help you save on material purchase costs.
Is there any additional sitework needed?
You will also need to consider whether some general sitework is required on the property. This includes services such as:
Dirt-moving, excavation, and compaction.

Installation of construction aggregates.

Building pad installation.

Concrete curbing and sidewalk.

+ More.
Are all the utilities on the property up to code?
Before you begin operations in your new building, it's your duty to ensure that all the utilities are up to code.
If you had the property thoroughly inspected before making the purchase, a few problems might have been noted with its utilities such as sewer and water lines, such as damage or other issues due to age.
This may necessitate new sewer and water line installation. Investing in sound utilities up front can help avoid costly leaks, cracks, and other damage in the future.
Does the parking lot need revamping?
What is the state of your asphalt parking lot? Is it faded? Does it have cracks, and potholes?
If it's not in good shape, it may need some repair or replacement. A professional contractor will tell you which option is better by carefully examining the lot.
If the parking lot is not damaged but just faded, a sealcoat or some fresh paint and good direction markings will give it a new life and help improve the property's external appeal.
Does the property need city water?
If the property is currently relying on well water instead of city water, you will need to weigh the pros and cons of having either option for your specific operations.
If city water is necessary, contact Park Enterprises Construction to help with the water line installation services.
Invest In Your New Property Now, Save Money Later
By asking the right questions and making sure that all aspects of your new business' property is up to date, you can save yourself costly repairs in the future.
Contact us for a quote on these services, so you can begin budgeting
for your new business with accurate new business construction costs!