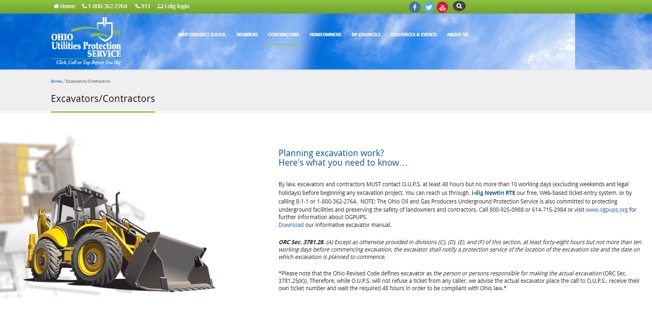 Don't just start digging. You could hit an underground utility line and cause a serious problem. No lie, something could literally blow up or at least interrupt utility service for yourself and neighbors.
This safety element has the potential to be even more dangerous in the large-scale, commercial construction world we operate in.

That's why we love our membership with OUPS (the Ohio Utilities Protection Service), and we'll always call before digging. Basically, OUPS helps us and our clients to avoid a dangerous and costly utility oops!
But What Exactly Does OUPS Do?
The Ohio Utilities Protection Service is a not-for-profit public safety organization:
Inspects our jobs sites upon request

Maps out the underground utilities with universal marking standards

Advises the safest way to address them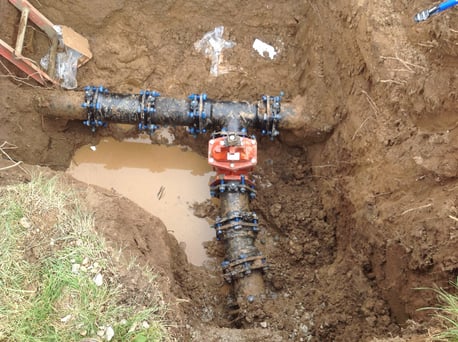 Safety First
Imagine the chaos that could erupt from contractors carelessly digging wherever they please. Actually, it's not too hard to imagine, because careless oversights happen all the time by less-than-reputable contractors.
OUPS will come out to inspect your site for free. That safety advisement is invaluable. Heed their warnings at all times. Nowhere else can you get such valuable information without opening up your wallet.
Don't Break the Law
Excavators and contractors are legally bound to contact OUPS at least 48 hours but no more than 10 working days (excluding weekends and legal holidays) before beginning any excavation project.
Call OUPS to Avoid Pipe Problems that aren't Fixable
You can reach OUPS through, i-dig Newtin RTE, its free, online ticket-entry system, or by calling 811 or 1-800-362-2764.
(Related Reading: Rules & Regulations Underground Utility Contractors in Ohio Must Follow)