The Builders at Darby Braeside set out with the goal of creating a housing subdivision that allowed residents to enjoy the beautiful surroundings of Big Darby Creek, while protecting the integrity of the natural environment.
Unique homes and lots were created, nestled between the water and the trees -- offering a place of beautiful solitude for its residents.
We were happy to help take part in the creation of such unique and beautiful Ohio subdivision.
Darby Braeside Subdivision: Phase 1 & 2
The subdivision is located in Jerome Township, right on the Big Darby Creek, and has several phases. Jerome Township is about 10 minutes from Dublin, Ohio and 15 minutes from Marysville.
We assisted with work on phase 1 & 2 of the subdivision, shown on the map below: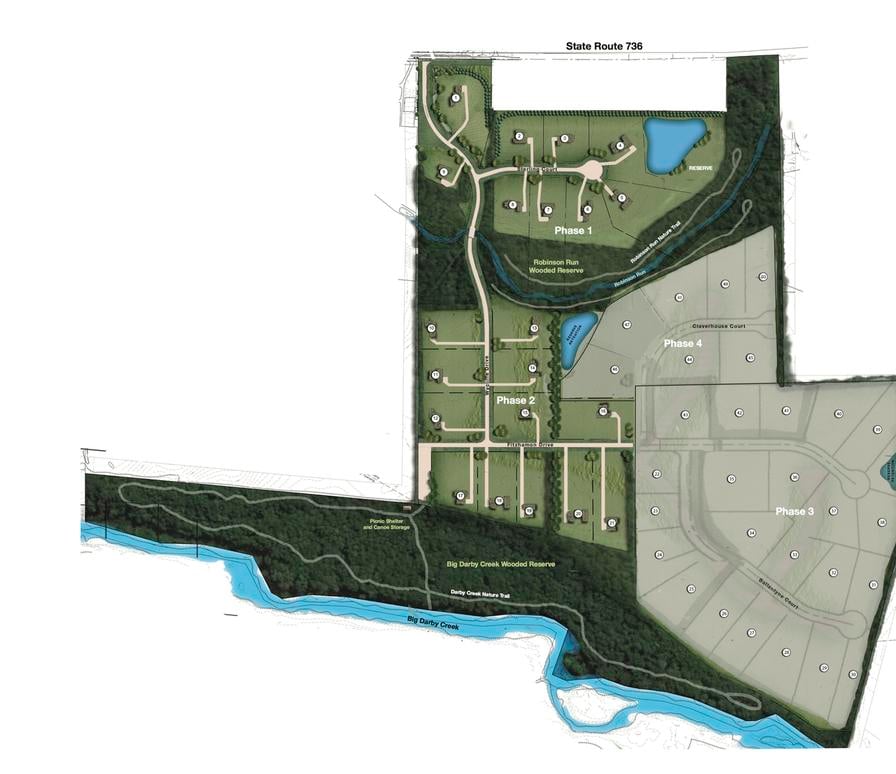 The services that we provided include:
Erosion control

Aggregate base

Roller compacted concrete

Electrical conduit installation
Do You Have Our Next Project of the Month?
This year, we've begun highlighting special construction projects in the community.
Here are some other Projects of the Month:
Whether it's demolition, underground utilities, asphalt paving, or any other type of civil construction, even the smallest commercial projects have the potential to impact many people and businesses.
How can we help you move in the right direction? Contact us here or call us at (740) 223-7275.
---
---